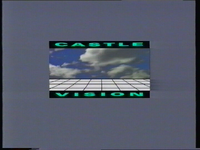 Castle Vision is a home video company responsible for the UK and Australian VHS releases of TUGS. A total of five videos covering the entire series were produced. Some of the videos were later re-released with updated covers, most of them distributed under the Playbox range.
Episode groupings for each video are as follows:
All five volumes are long out-of-print.
Trivia 
The Playbox version of Jinxed/Quarantine/Up River has a different photo of Sunshine.
The newest release of Munitions/4th of July had a different cover, as well as different introductory media.
Original UK Releases
UK re-releases
Australian releases
Castle Vision VHS promo